ANSU FATI SETS NEW BARCELONA RECORD
Posted by

content

on Friday, 29 October 2021
Young Spanish forward AnsuFati has set a new Barcelona record after he found theback of the net during the Spanish La Liga win at home to Valencia at the weekend. AnsuFatisurpassed both Lionel Messi and BojanKrkic in the process of setting a new record at Barcelona.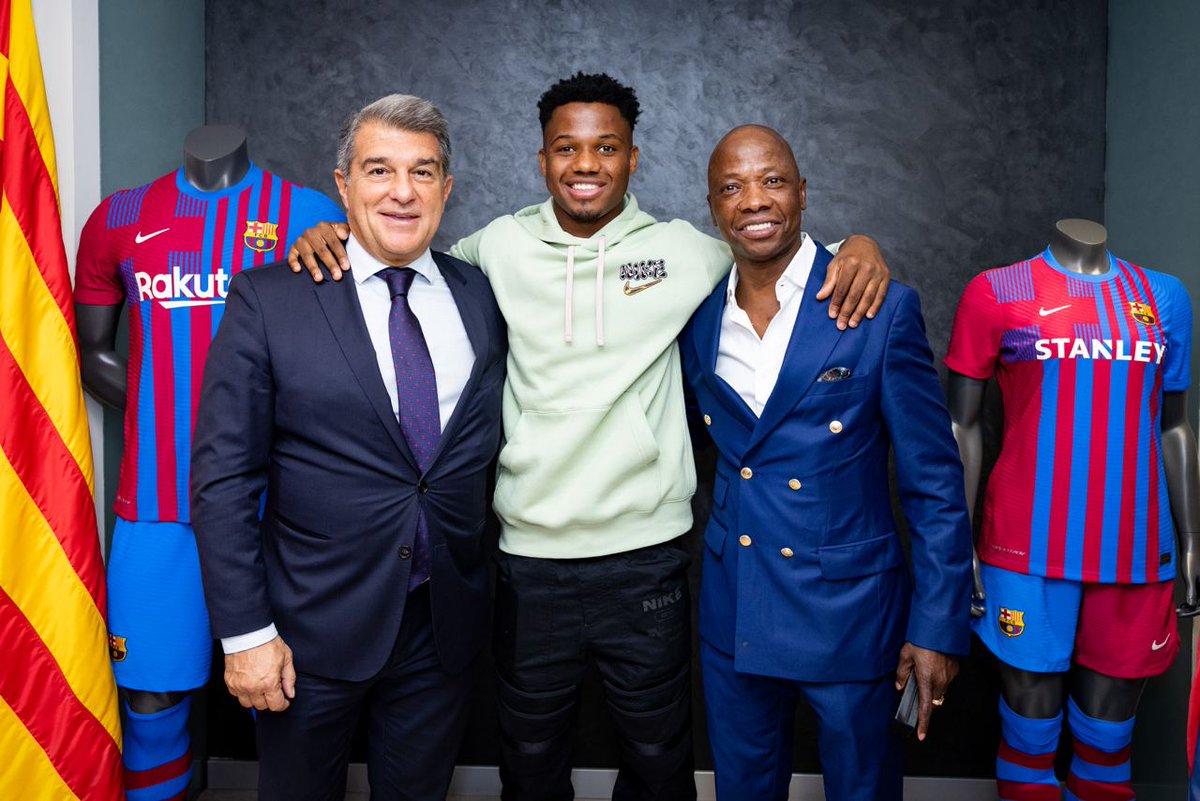 AnsuFati has been in good form since he returned from a lengthy injury layoff. The Spanish international missed the better part of the last one year due to a serious knee injury and the teenager also had a setback in his recovery to prolong his time on the sidelines.
Since his return from injury, AnsuFati has scored two goals in five matches in all competitions. His second goal came against Valencia as revealed earlier.Ansu scored the equaliser as Catalan giants Barcelona came from a goal down to beat Valencia 3-1 at the Nou Camp. As pointed out by Spanish newspaper Marca, his goal against Los Che made him the player with the most Barcelona goals before the age of 19 ahead of compatriot BojanKrkic.
BojanKrkic scored 12 goals for Barcelona before he turned 19 and the record stood for over a decade before it was broken by AnsuFati. Ansu moved ahead of BojanKrkic to 13 goalswith his goal against Valencia.
Barcelonalegend Lionel Messi didn't score as much as BojanKrkic and AnsuFati before his 19th birthday. Messi scored just seven goalsbefore he turned 19. Meanwhile, the Argentine wizardreached 42 goals before his 21st birthday.
AnsuFati is living up to the hype as the new no. 10at Barcelona after he was given the shirt number on the back of the exit of the great Lionel Messi who left the Catalans to join compatriots Mauricio Pochettino, Angel Di Maria and Leandro Paredes at Paris Saint Germain (PSG).