FIFA BLOCKS BOJAN'S SERBIA SWITCH
Posted by

content

on Sunday, 16 October 2016
World football governing body FIFA has blocked the switch of Spain international Bojan Krkic to Serbia, according to reports.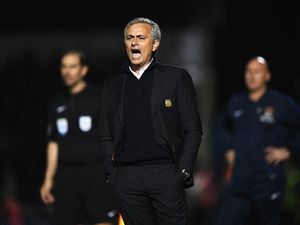 The former Barcelona forward wanted to change allegiance to Serbia so a transfer of international eligibility was sought. FIFA denied this request since Bojan has already featured in a World Cup qualifying game for Spain.
Bojan has been finding it difficult breaking into the Spanish international squad despite his level of talent. The competition for a starting shirt is high, so it is understandable if he is willing to switch ship. However, FIFA pointed to the only cap he has in his international career as a problem. The 26-year old player was born in Spain but his father is a Serbian.
FIFA referred Serbia to the rules regarding player's national team eligibility. The Serbia Football Federation (FFS) wanted Bojan so badly that they requested FIFA's ruling despite knowing that once a player features in a competitive match for another country, the player's eligibility is locked. Bojan was aged 18 when he came on a substitute in the 4-0 victory of Spain over Armenia during the 2010 World Cup tournament which Spain went on to win.

"It's still early for me to think about it. People from FFS are working on getting a permit from FIFA so that Bojan can put on the Serbian shirt," Serbia coach Slavoljub Muslin said at a news conference before FIFA's ruling. Muslin added that if FIFA gives permission, he would play Bojan in the World Cup qualifier in November.
Serbia are looking at the brightest options available, after being drawn in a "tough" group. The 2018 World Cup qualifying group includes Republic of Ireland, Wales, Georgia, Moldova, and Austria. Stoke sit at the bottom of the table in the English Premier League, so it would be difficult for Bojan to get Spain's call up.